April 19, 2021 (Season 3, Episode 1: 1 hour and 32 minutes) BuzzSprout version of this Speak Your Piece episode. Caption for the above graphic/logo: Think Water Utah, a statewide collaboration and conversation on the critical topic of water presented by Utah Humanities and its many Utah partners.
Utah Humanities' Megan van Frank and The American West Center's Gregory E. Smoak speak about a remarkable public history effort, built in partnership with the Smithonian Institution, under the banner of Think Water Utah. The offering includes two traveling exhibits (Water Ways and H2o Today), an essay (written by Smoak), much digital/recorded content and numerous special events, which have been ongoing since 2020 and will end in 2022. See the list of exhibit locations, events and digital content, related to this topic below at Think Water Utah Exhibitions & Resources.
Podcast:
Brad Westwood from Speak Your Piece (SYP) caught-up with Megan and Greg, for a one and half hour discussion on the water history of Utah. A topic that is, historically (and in a contemporary sense) misunderstood, underappreciated and at times made obsure to the general public. Key players in water resource decision making are Utah's local water conservency districts. This SYP episode tells a history that all Utahns should better understand, so to make the most inclusive and sustainable decisions regarding Utah's future.
Much of this podcast is based on Dr. Gregory E. Smoak's forty page historical essay. This essay is the center piece of the Think Water Utah project. After you have listen to this SYP episode read Utah Water Ways which is well written and easy to read, and offers the most up-to-date evidentiary based sources, concerning the history of water in Utah.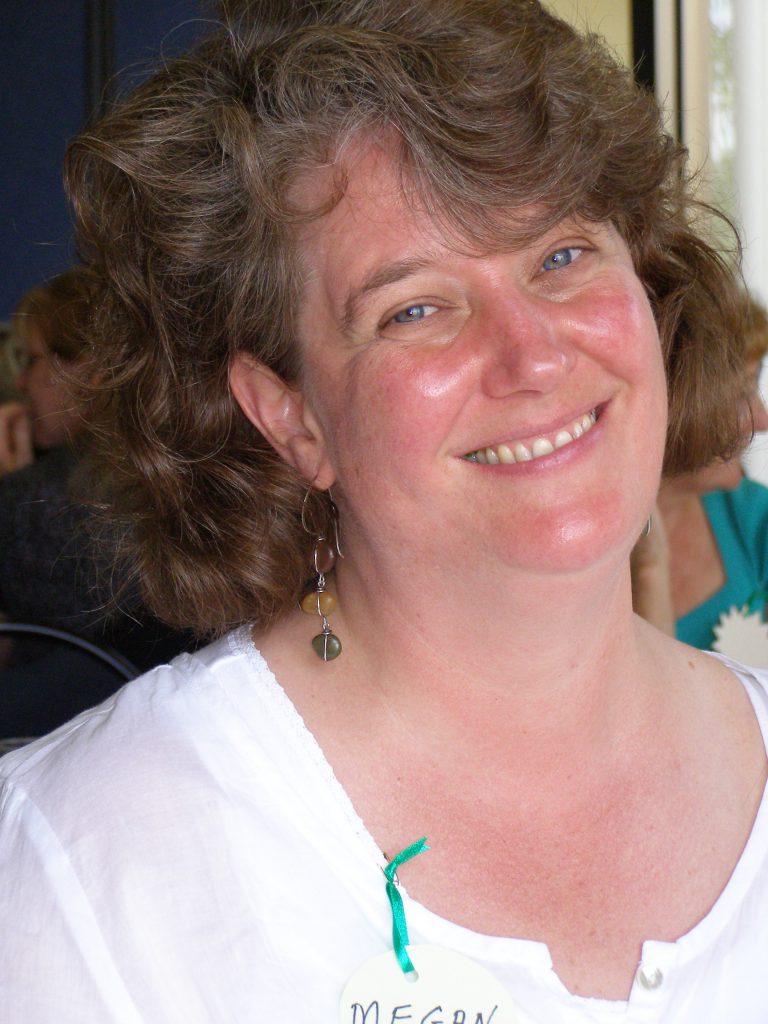 Bio for Megan van Frank: Megan's background is in anthropology, history and and museum studies. She has managed professional education programs at the Massachusetts Institute of Technology and has curated and managed cultural collections at the Australian Museum, Sydney University Museums, Natural History Museum of Utah, and the Utah Museum of Fine Arts. Megan directs, among other duties, Utah Humanities' "Museum on Main Street" and "Museum Interpretation Initiative" programs which both provide resources, hands-on training, and on-site assistance to both small and large museums and cultural organizations spread across the entire state of Utah.
Bio of Gregory E. Smoak: Greg is an Associate Professor, Department of History, University of Utah and the Director of the American West Center (U of U). He is also the author of Ghost Dances and Identity: Prophetic Religion and American Indian Ethnogenesis in the Nineteenth Century (2006) and Western Lands, Western Voices: Essays on Public History in the American West (2021).
Think Water Utah Exhibitions & Resources:
Water I Ways Exhibition Tour (last venue) — April 3 – June 6, 2021 | John Wesley Powell River History Museum, 1765 Main Street, Green River, UT 84525, 435.564.3427.
H20 Today Exhibition Tour — April 26 – July 31, 2021 | Uintah County Heritage Museum, 155 E. Main, Vernal, Utah 84078, 435.789.7399 & August 7, 2021 – February 5, 2022 | Bear River Heritage Area at the Hyrum City Museum, 50 West Main Street, Hyrum, UT 84319, 435.245.0208.
Decisions Downstream Exhibition — Natural History Museum of Utah, January 15, 2021 to July 31, 2021
Confluence Exhibition — Utah Museum of Fine Arts, Feburary 18 to December 4, 2021
Radio West — Megadroughts, Part 2, Includes among others, Jack Healy of the New York Times with host Doug Fabrizio, July 23, 2021
Speak Your Piece EXTRA 1:
The introduction script to this episode: "Today we are talking about the history of water in Utah; which brings to mind something a friend, Harold Mitchell–a Parowan rancher, civil engineer, lawyer and adjunct engineering professor (BYU and UVU)–told me. He was standing overlooking a portion of the Wasatch Front with the chair of Brigham Young University's Civil Engineering Department, a fellow by the name of Rollin H. Hotchkiss. Hotchkiss paused in their conversation and said, as Mitchell later related, "Utah has the most complicated plumbing system of any place I know." Hotchkiss wasn't referring to household plumbing, he was speaking about plumbing system that collects first melted snow pack, and secondly and even more importantly, water that would otherwise drain down the Colorado River Basin hundreds of miles away."
"When Harold related this story to me, I thought of a Rube Goldberg Machine. You know, the comical drawings that reveal a series of interconnected, chain reactions or assemblies, of ropes, bells, whistles and gadgets, built to satisfy an otherwise simple need. In this case the Rube Goldberg machine is a massive and complex series of diversions, dams, resevoirs, hundreds of miles of canals and tunnels, pumps and aqueduct, most underground, some above ground, all to bring water for agriculture and development (industry and municipal use) which would otherwise not exist in this mostly semi-aired environment."
Scores of industries, millions of farm and ranch acres, and millions of people, now live and grow in Utah because of water piped in the afore mentioned "complicated plumbing system."
Speak Your Piece EXTRA 2: List of Episode Discussion Points:
Utah Humanities' story of nearly thirty years of traveling exhibits with the Smithsonian Institution (SITES partnership), including the "Museum on Main Street" program, which is a model for Utah's future "Museum of Utah"; large and small Utah museum partners are also discussed.
Both the exhibits and the essay "Utah Water Ways" have local history side bars. One example: the part water played in the lives of the Shoshone, and the Bear River Massacre (1863).
The meaning of the phrase (and book title) "Beyond the 100th Meridian."
Mountain snow pack as Utah's natural retention and reservoir system.
The "Wasatch Oasis Zone" is discussed–speaking specifically about the immediate valley lands serviced by the Bear River, Weber, Provo and other smaller Wasatch Front watersheds.
Historically and currently the percentages of water uses in Utah, and why.
"Inter-basin transfer" from one major watershed to another and Utah's 150 year tradition and belief that engineering and construction can solve Utah's seemingly never ending water needs.
The history of "Native Waters" — Shoshone, Goshute, Ute, Paiute, and Navajo, and how water was used, stored and consumed in their seasonal patterns.
Water use within the 19th century Mormon culture region — religious communitarianism; small projects alongside rivers and valley alluvial sediments to miles and miles of illigation canals; from LDS Church local central control to county control (beyond territorial control); from being held as a common resource to self-governing irrigation districts.
The Mormons' impact on John Wesley Powell, his pioneering river expeditions, and his formulation of ignored water policy specific to the limited resources beyond the 100th Meridian.
The corporate industrial powers and changing water laws after the 1890s (allignment with the rest of the American West).
How the 1887 Dawes General Allotment Act set in motion the Wasatch Front's use of Colorado River Basin water.
Utah's congressional lobby, the US Bureau of Reclamation's 1906-1922 Strawberry Valley Project (using lands taken from Utah tribes), the Deer Creek Reservoir on the upper Provo River, and these projects as forerunners to the federal paid Central Water Project which was part of the larger Colorado River Storage Project Act (1956).
Regional planning of the 1922 Colorado River Compact and Commission, the upper and lower states, and subsequent agreements about the use of the Colorado River.
The Proposed 140 mile St. George Pipeline, from Lake Powell (based on two river watersheds springing from southwest Utah) to Washingon County's Quail Creek and Sand Hallow Resevoirs: Its history, its premises, potentional uses, and Utah's dogged pursuit to change "paper water" into "real water."
Select stories of 150 years of decisions, concerning water, and their unintended or ignored consequences: 1902-04 Lucin Cut Off altering the Great Salt Lake's salinity; the use of Utah Lake as reservoir for Salt Lake Valley famers; impact and neglect of water projects on the Ute Reservation; and public health risks due to diminishing water levels on the Great Salt Lake and the fine particulate dust that is kicked-up in the wind from the dry lake left behind.
Megan and Greg state the desired outcomes for Think Water Utah.
Do you have a question or comment? Write us at "ask a historian" – askahistorian@utah.gov