Date: March 15, 2021 (Season 2, Episode 15; 76:00 minutes). Click here for the BuzzSprout version of this Speak Your Piece episode. The above photograph is of Ron Watt as a young man in front of his Carbon County home, circa 1955. Courtesy of Ron Watt.
Podcast Content:
In this episode of Speak Your Piece, historian Ron Watt describes his latest book, which is part memoir, part county history and part geography tour of 1950s Carbon County. First envisioned as a childhood history to be read only by his family, the project took on a life of its own (an occupational hazard for historians). Supplemented by numerous field trips, interviews with family members and longtime residents, and the consultation of dozens of 1950s primary sources, Ron instead made a book for his grandchildren and for us available on Amazon. We sampled Ron's personal but public geographical journey in this episode.
Podcast Episode:
Combined, the 1950s spatial, geographical and built environments of Carbon County serve as a framework which Watt then adds family history; mining, ranch and farm life descriptions; and the stories of dozens of specific community members, most of whom are second and third generation children of agricultural and labor immigrants from around the world who settled and worked in Carbon County in the first half of the 20th century.

Moving geographically, from west to east, Ron describes the places, people, streets, mines, ranches, farms and the open lands that generally following U.S. Highway 50, Highway 6 and State Road 10. Watt describes 1950s coal mining industry, the sheep and cattle industry and the farms that followed the irrigation canals built during the late 19th and early 20th centuries. Much detail is also offered for the flourishing mid-20th century regional hubs of Price and Helper. Finally, Watt describes the ancient and early 20th century pioneer wagon road winding through Nine Mile Canyon to access either the Ashley Valley or the Uinta Basin.
Ron Watt's Bio: Born in a mining camp in Spring Canyon, in a rock house built by Italian masons, Dr. Ronald G. Watt, was educated first in Carbon County, then at Utah State University (BA and MA) and at University of Minnesota (PhD, in History). He was employed by the LDS Church History Department in Salt Lake City for 35 years, as a reference archivist and historian and manager of the archives and reference archivist. His passion–besides his family–is writings about Carbon County (titles are listed below). Ron also served on the Utah Historical Quarterly Board of Editors as a reader and mentor for over twenty years.
It never stops being a personal account, amid the physical and geographical descriptions, you will also read about Ron's many part-time summer jobs, the day to day work life of his farmer/miner/manual labor father, the farm life of his grandparents, and ranch life of his aunt and uncle. We even learn about the dating life of this shy, hardworking and bookish Mormon boy. Nearly all of it beneficial in our understanding of mid-20th century Utah.
Photo (Right): Ron Watt's first car, circa 1955
---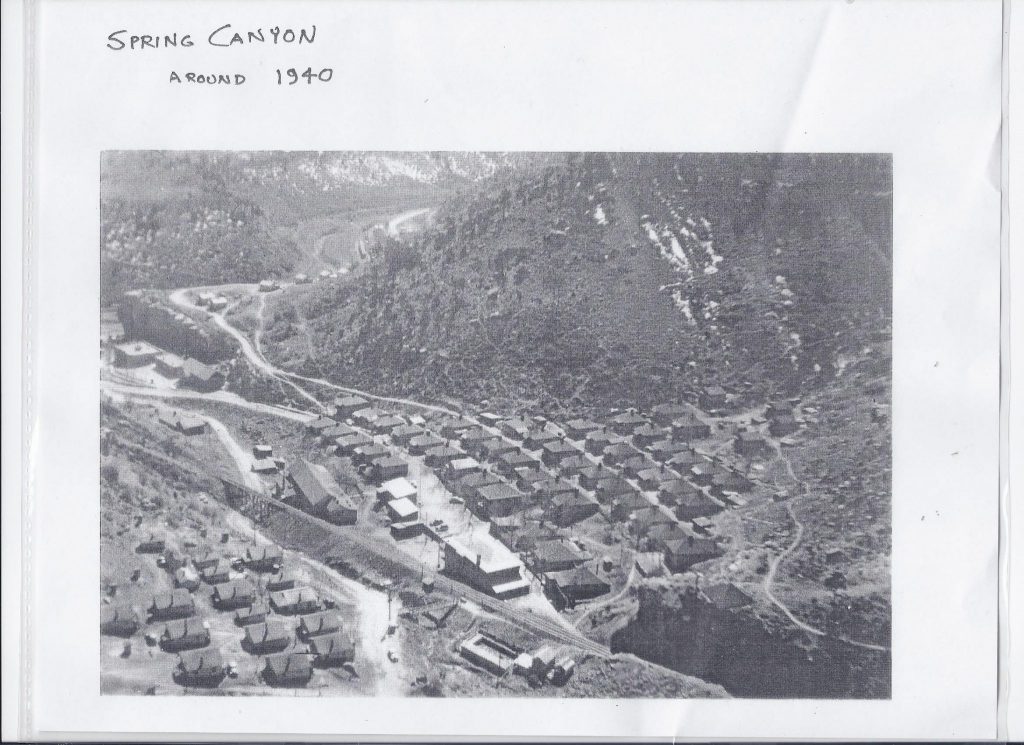 ---
Additional Resources & Readings:
Ronald G. Watt, My Life in Carbon County: A Personal Tour Through Time and Space, Scrivner Books, Provo, Utah, 2018.
Watt, A History of Carbon County, Utah Centennial County History Series (1896-1996), Utah State Historical Society and Carbon County, Utah, 1997. Online Digital Copy / Out of Print Purchase — check local rare/used book dealers.
Watt, City of Diversity: A History of Price, Utah (2001).
Do you have a question or comment? Write us at "ask a historian" – askahistorian@utah.gov